| [TC Activity] Meeting with Director of Asian, African, and Latin American Affairs, Ministry of Ecology and Environment of China, Beijing, China - Nov 29, 2018 | 2018.11.29 |
| --- | --- |
Content
On 29 November 2018, Director QIAO Wen had a meeting with Director LI Yonghong, Division of Asian, African, and Latin American Affairs, Department of International Cooperation, Ministry of Ecology and Environment of China.
Director QIAO appreciated the Ministry's support on various environment-related TCS activities conducted, including the Trilateral Teachers' Exchange Programme in 2017, publication of an anniversary booklet to commemorate the 20th anniversary of the Tripartite Environment Ministers Meeting (TEMM), and contribution to the Youth Forum in 2018. She also underlined that TCS will continue to closely work with the ministries to provide the support needed.
Director LI recognised the contributions of TCS to trilateral environment cooperation, especially in the area of raising public awareness of environmental protection under TEMM. He also appreciated TCS' support for TEMM20. He provided constructive feedback and encouraged to maintain close cooperation to accelerate trilateral efforts in addressing the common environmental challenges of Northeast Asia. He noted that MEE will cooperate more with TCS in the future.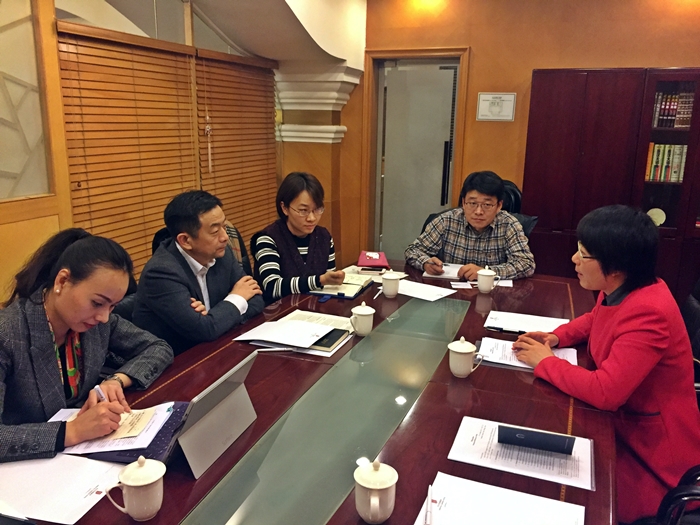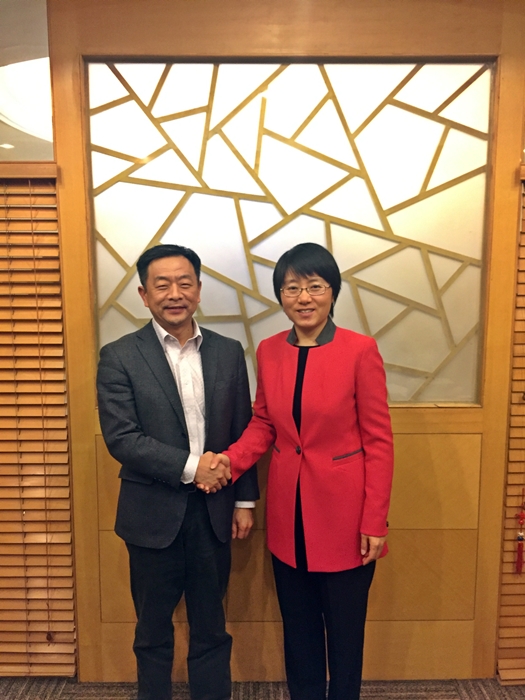 <Director LI and Director QIAO>