| [Mechanism] 2019 Korea-Japan-China Trilateral Cooperation Workshop for Public Officials in Gyeongju, ROK - May 30, 2019 | 2019-05-30 |
| --- | --- |
Content
On 30 May 2019, the TCS delegation attended 2019 Korea-Japan-China Trilateral Cooperation Workshop for Public Officials hosted by the ROK Ministry of Foreign Affairs in Gyeongju, ROK. With a view to exploring ways to develop cooperation and to building network among CJK public officials, the Workshop invited Chinese and Japanese local government officials working or undergoing training in the ROK as well as Korean central and local government officials in charge of trilateral cooperation.
At the Workshop, TCS Deputy Secretary-General YAMAMOTO Yasushi delivered congratulatory remarks and gave a lecture, which provided a comprehensive overview of trilateral cooperation, covering the history and current status of trilateral cooperation, geopolitical implication of trilateral cooperation, and the function and achievements of the TCS.
The program also featured a lecture on the culture of Korea-Japan-China by a chair professor CHUNG Sang-ki from Konkuk University (former ROK Ambassador for Northeast Asia Cooperation), presentations by the participants on trilateral cooperation cases at the local government level, and networking reception.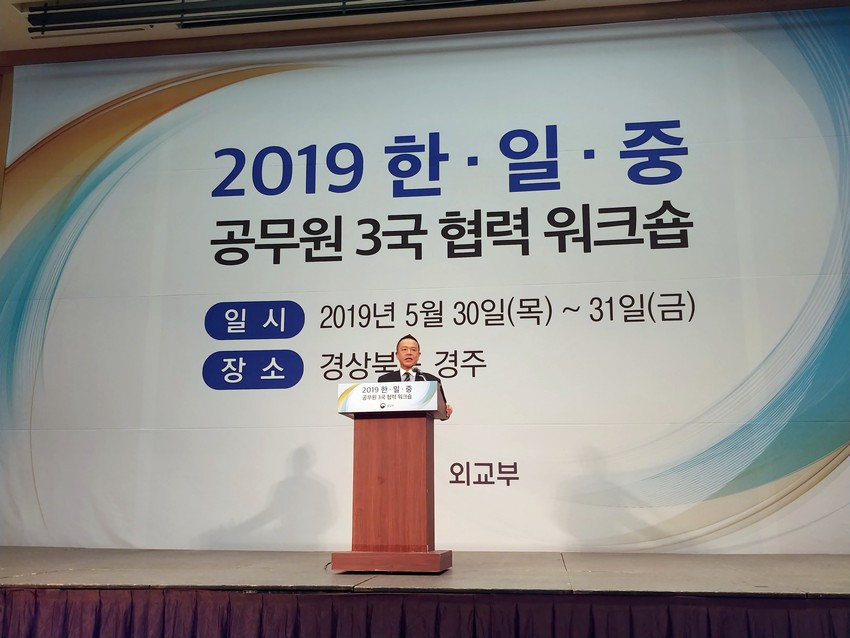 ▲Congratulatory remark by Deputy Secretary-General Yamamoto Yasushi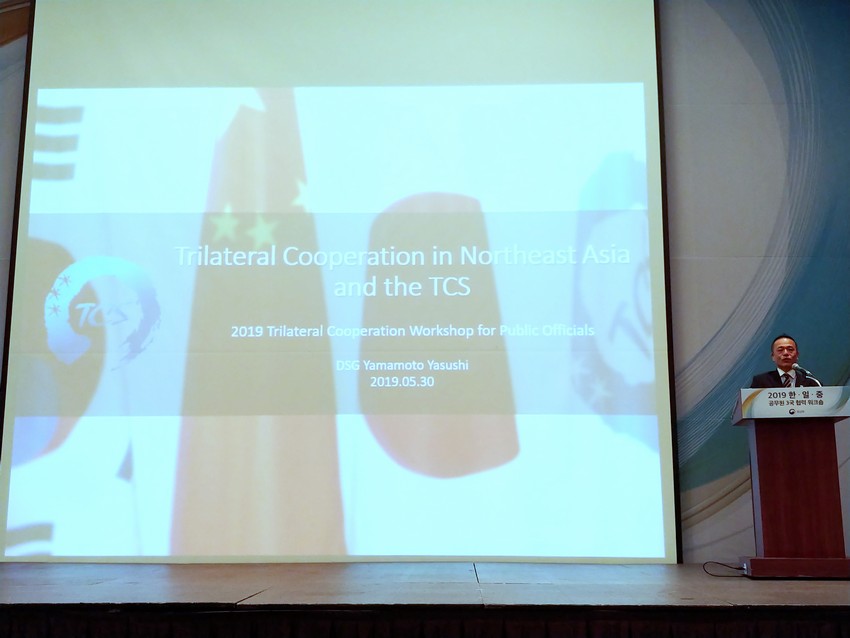 ▲Lecture by Deputy Secretary-General Yamamoto Yasushi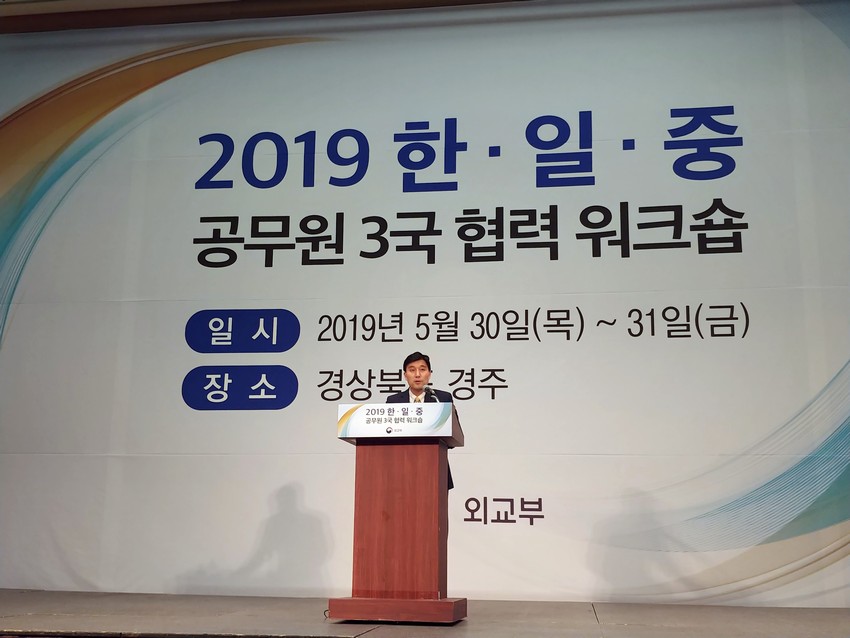 ▲Opening remarks by Deputy Director-General Lim Si-heung of the ROK Ministry of Foreign Affairs